03 May

How to Eat Seasonally in May: From Asparagus to Rhubarb

May can be appear to be a tricky month when it comes to eating locally and seasonally. It's traditionally the start of the UK growing season and as such the harvest can be a little thin.

May is the final month of the hunger gap, created when the last of the winter crops run out and the new plants aren't yet mature enough to gather. That said, it's also the month of one of our most loved vegetables: Asparagus! Alongside many other delicious local greens.
Why Eat Seasonally and Locally?
Eating seasonally means consuming food that is naturally in season in your local area. By doing so, you can take advantage of the freshest produce that has been harvested at the peak of its flavour and nutritional value.
In addition, eating locally grown food can reduce the carbon footprint of your meals by minimising the transportation and refrigeration needed to get food to your plate. Here's a guide on how to eat seasonally in the UK during the month of May:
Look for seasonal vegetables:
May is the start of the British growing season. Some early crops and the last of the winter veg is whats on offer this month. Some examples of seasonal vegetables to look out for include:
Asparagus: This tender vegetable is at its best in May, and you can find it in abundance in the UK during this month… Although it feels like you need to remortgage to buy a bundle, its definitely worth it. Treat asparagus simply to make the most of their flavour.
Spring onions: These mild-flavored onions are perfect for salads or as a garnish for soups and stews. There was a brilliant tip on Riverford's feed recently on how to make these appear extra 'cheffy' when using as a garnish.
Radishes: These crunchy, peppery vegetables are great in salads and sandwiches. Their one of my favourite and so worth hunting out from local growers as they tend to be more firey than the watery ones available in the supermarket.
Peas: Freshly picked peas are sweet and tender, and they can be used in a variety of dishes, from risottos to salads. Also, make the most of those pods but using them up in your cooking!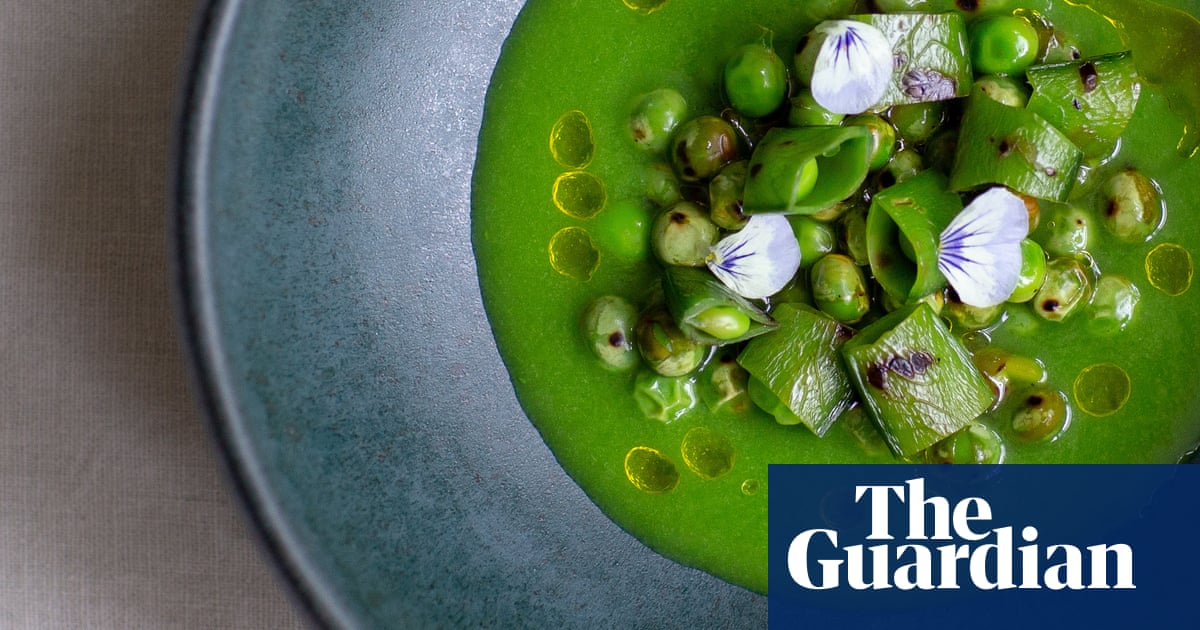 Lettuce and other salad greens: These are perfect for adding freshness and crunch to your meals. They're also easy to grow at home not requiring much space. Over the summer we have a few containers of lettuce leaves growing away on the boat's roof and stern. There's such a calming feeling picking a few leaves and directly serving them with the evening meal.
Purple Sprouting Broccoli: One of my most love veggies. It always brings back memories of my grandads allotment and picking trug-loads of PSB to have with supper. I often treat it the same way as asparagus but its a really versatile crop.
Seek out seasonal fruits:
While May is not yet peak season for most fruits in the UK, there are still some delicious options to choose from. Look for:
Rhubarb: This tart fruit is at its best in May, and it's perfect for making pies, crumbles, and jams. You can also use it for savoury meals such as an alternative to tomatoes in a spicy salsa.
Strawberries: While not quite at their peak in May, early varieties of strawberries are available, and they're great for snacking on or using in desserts. Make sure to find British grown strawbs… Don't get me started on the imported packs in during winter.
Explore local markets:
Visiting local farmers' markets is a great way to find seasonal produce in your area. You can talk to the growers themselves and find out more about how the food was grown and harvested. In addition, shopping at local markets can help support small-scale farmers in your community.
Order a veg-box. Veg boxes are a great way to fill your cupboards with seasonal goodies. Abel & Cole offer a weekly box that is sourced fully from Britain, as do Riverford.
---
Eating seasonally and locally has many benefits for the planet, including:
Reducing greenhouse gas emissions: By reducing the distance that food needs to travel to reach your plate, you can lower the amount of greenhouse gas emissions generated by transportation.
Supporting local farmers: When you buy locally grown food, you're supporting small-scale farmers in your community, which can help promote sustainable agriculture practices and preserve farmland.
Reducing food waste: By eating seasonally, you're more likely to consume food that has been grown and harvested at the peak of its freshness and nutritional value. This can help reduce food waste and save resources.
So, this May, try to eat seasonally and locally to enjoy the freshest produce and support sustainable agriculture in your community.